Petar Petrov
Leitender Softwareentwickler
Petar Petrov, Leit. Softwareentwickler
Der Fixierer. Kein Problem ist schwer genug, um ungelöst zu bleiben!
Petar ist ein einzigartiger und äußerst vielseitiger Software-Ingenieur mit Kentnissen in einer immensen Palette von Technologien, mit denen er sich in seiner täglichen Arbeit befasst. Computercode spricht zu ihm, und ist wie ein offenes Buch. Wenn Entwickler auf scheinbar unlösbare Problem stoßen, hat Petar immer eine Lösung parat.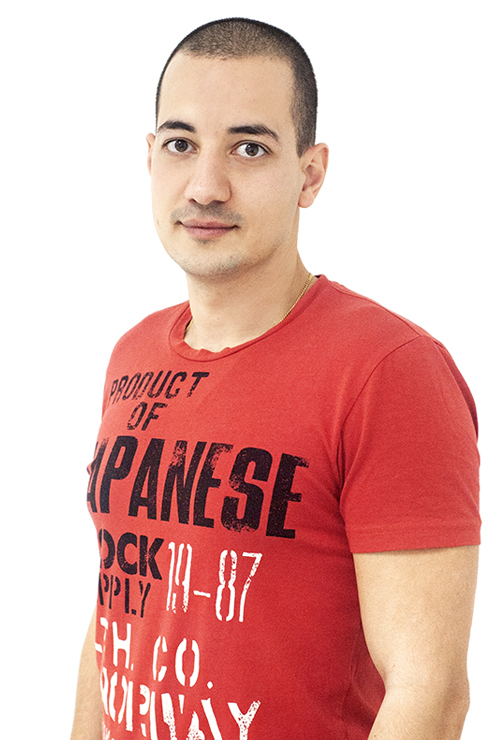 Berufserfahrung
CodeCoda Ltd
Leitender Software-Ingenieur
Juli 2019 - Heute
Web-based product development, team lead and lead developer on a variety of eCommerce products. Back, - and Front-end development mainly focused on JavaScript, PHP and Microservice architecture.
Credissimo
Senior Softwareentwickler
September 2018 - Juli 2019
Developing fintech software.
Kinguin Ltd
Senior Softwareentwickler
Mai 2018 - August 2018
Developing and maintenance standalone micro services back-end and front-end.
Tangra Studios
Teamleiter
Mai 2014 - April 2018
Developing online gaming and social network system
Rockstar
Softwareentwickler
Februar 2013 - Mai 2014
Developing online gaming and social network system
Euroleasing
Computer Support
Juni 2012 - Januar 2013
Support computers hardware and software. General websites bug fixing and web developing.
Bildung
2009-2013
B.Sc. in Informatik
Plovdiv University "Paisii Hilendarski"
Sprachen
Bulgarisch
Englisch
Technische Kompetenzen
Java
PHP
NodeJS
Blockchain
JavaScript
Phalcon framework
Symfony framework
Laravel Framework
MySQL
MSSQL
Cassandra
Docker
Oracle