Kris Terziev
Reasearch and Development Guru
Kris Terziev, Head of R&D
I know that I know nothing. Thus the challenge to discover drives me forward!
Kris is the Head of Research and Development at CodeCoda and, as he himself says, is constantly seeking better methods of developing and implementing software solutions.
In his previous experience as a software engineer, he has experienced everything from plain assembly code through the optimization of the process of business and functional analysis and the development of Fintech Applications.
During his school years, he won several medals in international competitions in mathematics and computer science. Concerning his professional interests, he pays special attention to algorithms and software development methodologies.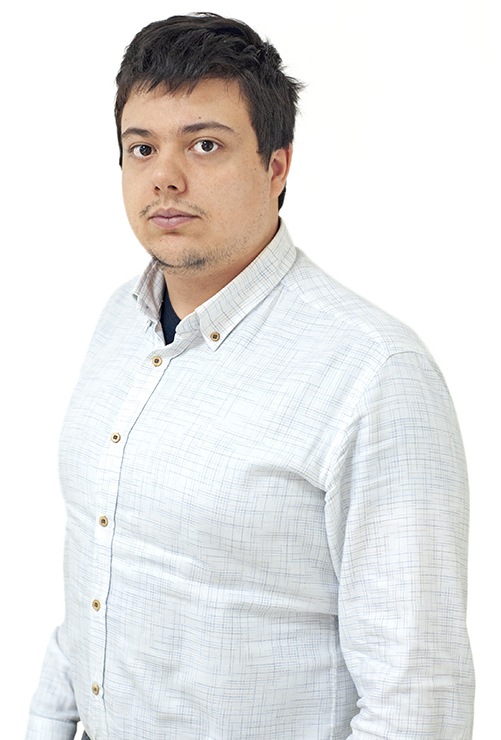 Professional Experience
CodeCoda Ltd
Head of R&D
May 2019 - Present
Research mainly on tech stack and technical feasibility studies. Looking into all sort of new and cutting edge technologies with target to establish if those can be applied in client projects.
Credissimo EAD
R&D Engineer
December 2018 - July 2019
R&D Engineer, main objective in optimizing Fintech Applications to modern standards. DevOps, CI/CD re-tuning ao.
Kinguin Ltd
R&D Engineer
January 2018 - December 2018
Research in generic IT and technology stack related topics, DevOps, implementation of Fintech related technologies for deployment of General Ledgers.
TMDHosting
Full Stack Developer
December 2015 - December 2017
Developing a Hosting Solution, implementation of best practices,
Education
2010-2015
High School degree
High School of Mathematics, Plovdiv, Bulgaria
Languages
English
Bulgarian
Technological Expertise
Java
Python
C# / .net
PHP
JavaScript
Node.js
Vue.js
React.js
MySQL
Cassandra
Oracle
Docker