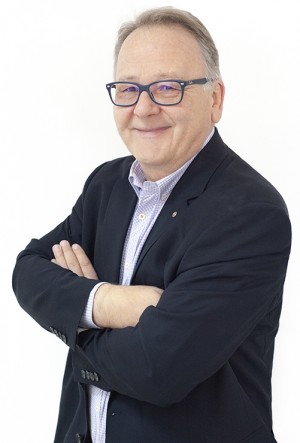 No If. No But. We Deliver...
Andreas is a result-oriented CEO who brings nearly 30 years of experience gained in the high-tech industry. His experience ranges up to leading positions in Fortune 100 companies such as rentalcars.com (PCLN) or Intrasoft International, a leading EU based R&D software vendor. He holds a Ph.D. in Neural Networks from the University of Cologne, Germany.
In the past Andreas has successfully founded and co-founded several startups among others XXL Cloud Inc., eShopLeasing Ltd, and WDS Consulting SA. His expertise is strongly focused on modern headless Commerce and the optimization of processes in IT ecosystems.
Learn more...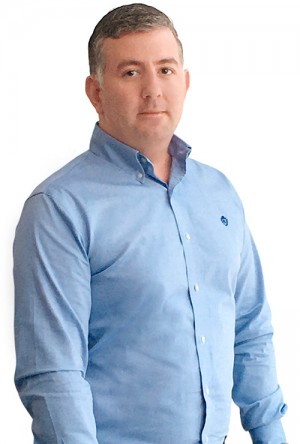 Business opportunities are like buses, if you don't catch this one, you'll have to wait for the next one...
Georgi is a highly skilled business manager with over 10 years of operational experience in the trade, information technologies, and the services industry. He is a result-oriented individual focused on implementing the operational business processes needed to support a growing organization.
He is a facilitator and enabler to senior management and all employees alike. Deeply involved in Clients Projects, even though not technical, Georgi is the glue with a strong client focus and a strong business driving manner.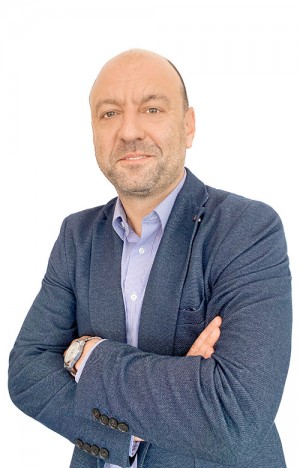 Always do your best. What you plant now, you will harvest later.
Nedyalko brings excellent organizational and managerial skills and vast experience in a multi-cultural environment from living and working in the USA for more than 4 years, as well as from the numerous business trips he conducts to many countries throughout his 17 years of work experience. As a Chief Commercial Officer, he is an excellent leader and the heart of CodeCoda's Sales and Commercial Teams.
Learn more...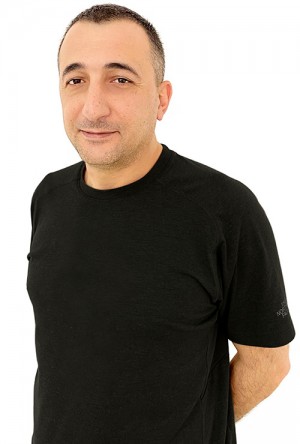 It is not enough for code to work, it should also solve a real problem.
Nashat fills the role of the Chief Technology Officer at CodeCoda. Nashat, with his previous roles ranging from Software Engineer, Architect, over Project Manager to CTO at a top eCommerce company, brings with him nearly 25 years of valuable industry expertise. He is a self-motivated, highly skilled and capable person, that once added to a project provides value and key expertise.
His experience in the full range of software development works as an asset to our client's software developments, which he follows through with strong attention to detail and an innovative ambition that drives key changes.
Learn more...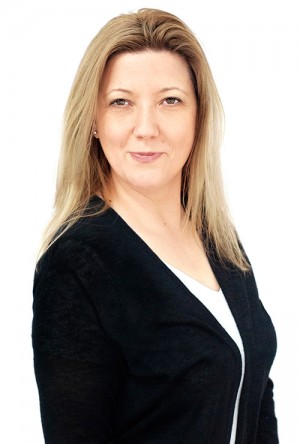 Zornitsa Razpopova
Head of Design
You can have an art experience in front of a Rembrandt… or in front of a piece of graphic design.
As the Head of Graphic Design, Zornitsa leads a team of 5 Graphic Designers and UI/UX experts, as well as a number of Operators. Her leadership style is mainly made up of 'leading by example'. She brings 10+ years of advanced experience in the Media Industry having designed works for major German and International Brands.
In her day-to-day work, she coordinates visual assets for UI/UX initiatives on behalf of our clients and guides Graphic Designers to advance their skill level. She is also involved in Front End Implementations, making sure Front End Engineers transfer Design to implementation pixel perfect.
Learn more...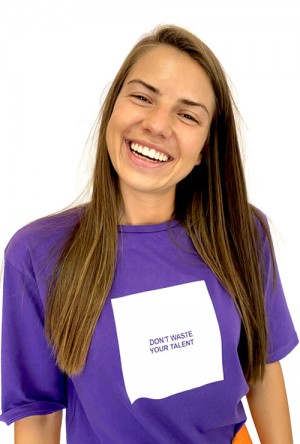 Mariya Videva
UX Strategy Expert
You can't use up creativity. The more you use, the more you have.
Mariya is an experienced User Interface (UI) and User Experience (UX) expert, with a strong tendency toward improving Customer Experience (CX). After a successful brainstorming session, she implements the user experiences used by millions of users thereafter.
There is no problem big enough for her not to tackle a solution to sometimes sophisticated user flows. User Experience Strategy sits at the heart of her actions, making her think ahead of time and beyond implementation.
Learn more...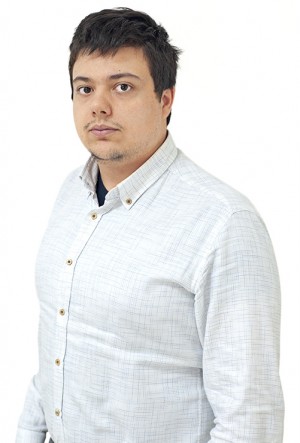 I know that I know nothing. Thus the challenge to discover drives me forward!
Kris is the Head of Research and Development at CodeCoda and, as he himself says, is constantly seeking better methods of developing and implementing software solutions.
In his previous experience as a software engineer, he has experienced everything from plain assembly code through the optimization of the process of business and functional analysis and the development of Fintech Applications.
During his school years, he won several medals in international competitions in mathematics and computer science. Concerning his professional interests, he pays special attention to algorithms and software development methodologies.
Learn more...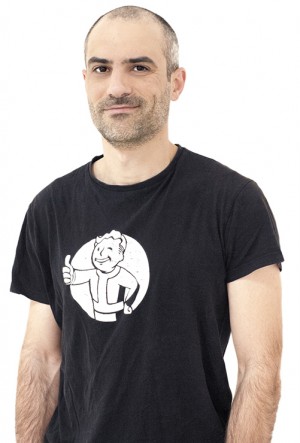 Yulian Zhekov
Head of Content
The future is already here, it is just not evenly spread yet.
Yuliyan is a marketing specialist with a multi-faceted background. He uses technologies to create content and manage information flow.
His content strategies are backed by years of knowledge and experience coming from applied tech solutions. Goal-oriented and dedicated to producing high-quality output.
Solving problems from the perspective of all stakeholders involved is an essential part of his work ethics. He believes that great solutions come as the result of an ingenious fusion between technologies and present demands.
Learn more...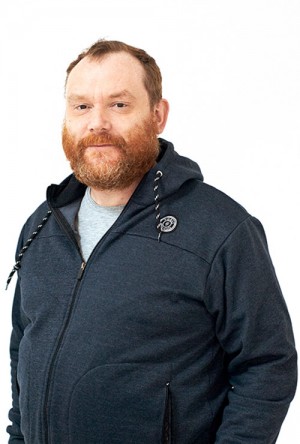 David Dorr
Head of e-Commerce
If you do build a great experience, customers tell each other about that. Word of mouth is very powerful.
David is the Head of e-Commerce at CodeCoda where he is responsible to lead several teams of eCommerce specialists. In his previous role as a data scientist for London Metropolitan Police, he was developing deep learning NLP algorithms as part of the Crime Prediction initiative. He then switched over to combine AI with e-Commerce.
He received a B.Sc in Physics from the University of Surrey, Guildford in 1996. With this scientific background, he switched relatively early in his life towards Neural Networks and e-Commerce and has ever since been fascinated with what AI and Machine Learning can do for Online Commerce.
Learn more...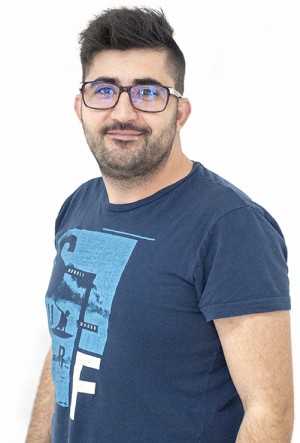 Stoil Shopov
Senior Software Engineer
Mobile is the future of online. It is how people perceive content now.
Stoil is a skilled Software Engineer with 8 years of experience and a strong background in mobile native development in Java and Swift. He is also a skilled .net engineer with DevOps skills on Azure and Amazon Web Services. He loves interdisciplinary work and can switch between technologies on the fly.
When it comes to give a helping hand, he's always first and a true asset in all projects he's involved.
Learn more...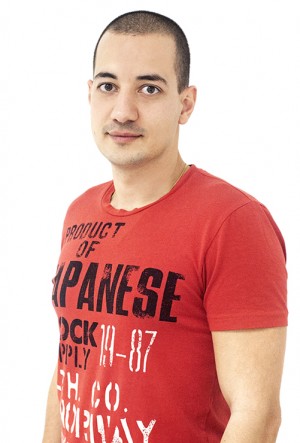 Petar Petrov
Lead Software Engineer
The fixer. No problem is hard enough to defy a solution!
Petar is a unique and extremely versatile software engineer with an immensely wide range of technologies he tackles within his day-to-day work. He is dubbed the fixer since computer code speaks to him like an open audiobook. Petar is the go-to person for when developers need advanced tips or high levels of individual contribution.
Learn more...
... and some more of our 150+ Software Engineers ...