Nedyalko Tanev
Organizational experience and business excellence.
Nedyalko Tanev, CCO
Always do your best. What you plant now, you will harvest later.
Nedyalko brings excellent organizational and managerial skills and vast experience in a multi-cultural environment from living and working in the USA for more than 4 years, as well as from the numerous business trips he conducts to many countries throughout his 17 years of work experience. As a Chief Commercial Officer, he is an excellent leader and the heart of CodeCoda's Sales and Commercial Teams.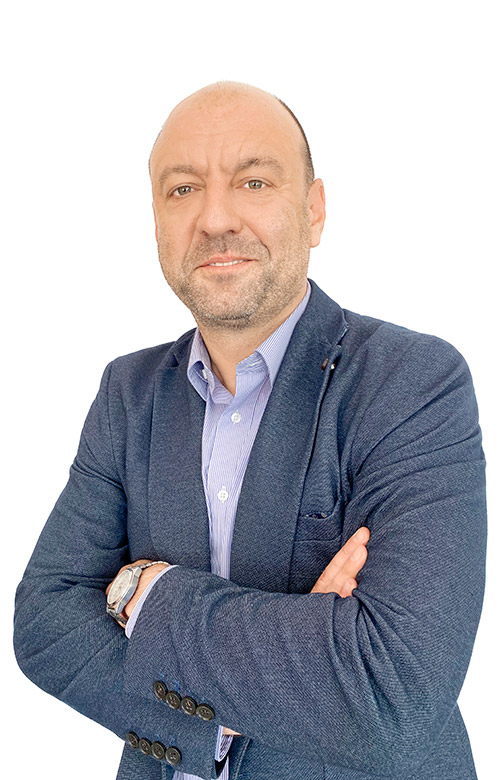 Professional Experience
CodeCoda Ltd
Chief Commercial Officer
Jul 2020 - today
Developing and implementing the sales and marketing strategies of the company; Acquiring new customers and markets; Organizing the sales and marketing structure; Developing the main partnership with Microsoft towards certain markets and customers.
Bulpros EAD
Senior Business Development Manager
Oct 2018 - July 2020
Maintaining and developing relations with existing, as well as finding and developing new markets and customers. Primary markets are Bulgaria and Scandinavian countries. Main verticals are banks&insurance, pharmaceuticals, transport and logistics, manufacturing.
Responsible for developing and implementing the sales and marketing strategies of the company. Responsible for developing the main partnerships of the companies with Microsoft, IBM, SAP, Oracle, Cisco.
Main customers and projects- United Bulgarian bank, Sopharma, Speedy, Dundee precious metals, etc.
Interconsult Bulgaria
Sales& Marketing Manager
Jan 2009 - Oct 2018
Defining and following the company business plan and marketing strategies; Making sales budgets and controlling the income part of the firm annual budget; controlling the spending of the marketing budget;
Running the main partnership of the company with Microsoft, Software AG and Canon.
Main customers and projects- Konica Minolta, OMV, Metro, KBC Group; Raiffeisenbank, Nuclear power plant.
Net4You Ltd
General Manager
Jan 2004 - Dec 2008
Preparing the Strategy and Business plans of the company. Managing the sales and the IT team, making budgets, taking care of incomes, contracts, projects, invoices; everyday business meeting with corporate and potential customers.
Education
1997-2002
Bachelor's degree in Business Administration
University of Sofia "St. Kliment Ohridski"
Languages
Bulgarian
English
Spanish (professional working experience)
Russian (professional working experience)
Technological Expertise
MS Office
MS Word
MS Excell
MS Powerpoint