Stanimira Yovcheva
Junior Software Engineer
Stanimira Yovcheva, Junior Software Engineer
Learning from the best. Improving my skills!
Stanimira is a young professional in the IT industry. Her endless thirst for knowledge and her concentrated approach take her to the well-deserved success. She uses every free minute during and after work to study advanced software development principles, while on the go she learns cool and advanced tech.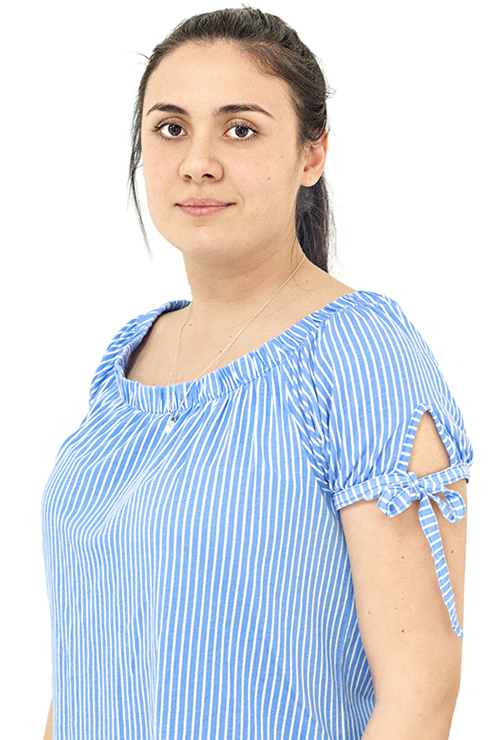 Professional Experience
CodeCoda Ltd
Junior Software Engineer
October 2019 - Today
Stanimira started as an Intern and quickly became an integral part of the project development team. She expands her knowledge rapidly and participates in various client projects since day one.
M+W Media Networks Ltd
Graphics Operator
January 2018 - October 2019
Editing images for eCommerce and Graphics Productions for the Media Industry
Education
2015-2019
B.Sc. in Software Technologies and Design
Plovdiv University "Paisii Hilendarski"
Languages
English
Bulgarian
Technological Expertise
JavaScript
EC6
VueJS
MySQL
GraphQL
PHP