Yanko Ivanov
Versatile CTO with excellent Team Leading capabilities
Yanko Ivanov, CTO
Complicated? Wipe that word from your vocabulary.
Yanko is the CTO of CodeCoda. He is a pro-active technology geek, with highest level of integrity and proven track record in execution of multidiscipline technology projects. With strong leadership and empowerment skills, Yanko is a result driven person with a methodological approach toward achieving results and objectives. Over the last 10 years, he has held senior positions in leading IT teams and likes to work hands on.He thrives with complicated projects in the Fintech, Banking and Mobile Industry and his open-door mentality is what people appreciate about him.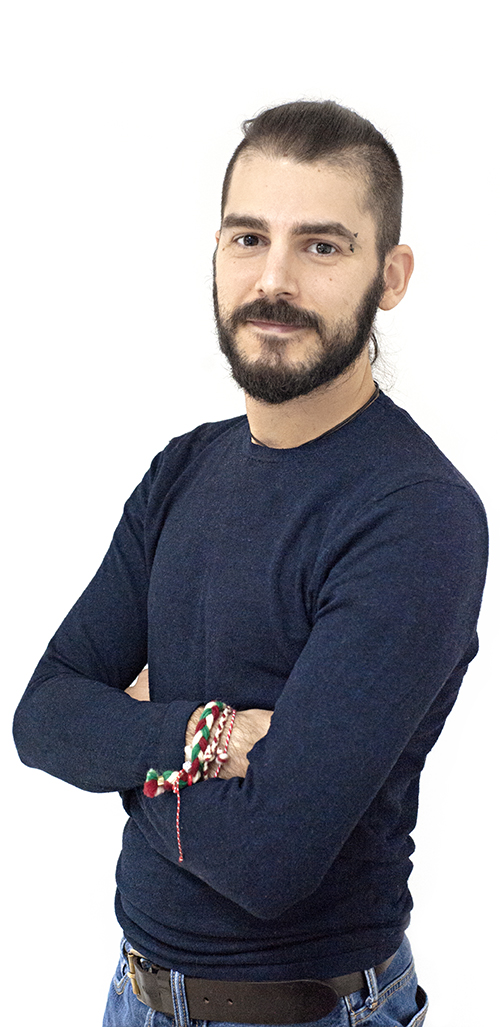 Professional Experience
CodeCoda Ltd
CTO
May 2019 - April 2020
Responsible for talent acquisition, headhunting, training, onboarding. Also project coordination and research. In short - All tech and team related operations that are needed to keep a company rock-solid, and its clients happy.
Credissimo EAD
Senior Team Lead
December 2018 - May 2019
Successfully integrated a team into the day to day flow of Credissimo. Led one of the first SOA efforts in the company, successfully architected, developed and deployed the first microservice. Led the development of a react native mobile app. Coordinated remote team efforts when deadlines were looming.
Kinguin
Senior Team Lead
June 2017 - November 2018
I started my journey in Kinguin by finishing and deploying TEO Audience Insights, which is an e-gaming data mining app for marketers. After that, I was leading the development of some of Kinguin's great new products. While there, I went into new territories - Docker, Microservices, SOA architecture.
TMDHosting
Senior Team Lead
March 2015 - June 2017
I started as a senior full-stack engineer in TMDHosting, then after the 6th month, I built a rock-solid team. During that time I overhauled the base WHCMS system, which allowed for rapid feature development. We built a blazing fast CMS from scratch, optimized the workflow of the support system which was used by 100+ staff members, and re-engineered the sales funnel. We used php mostly because of WHMCS, but we heavily relied on express.js and socket.io for internal modules. The people I hired and mentored are currently either senior devs or successful team leads.
Grupo Media Ltd
CTO
April 2014 - March 2015
As a CTO of a startup, some of my duties were: - team tasks management - Juggling with priorities and task deadlines - Project coordination between the team members - Monetization channels research - SEO optimizations - The overall architecture of new features and optimization of the current one - Research and implementation of new technologies - Headhunting
Djagi.com
Full-Stack developer
November 2010 - April 2014
As a full-stack dev, my duties were related to all stages of web development: - Frontend: UI, UX, Ajax-driven interfaces - Backend: Business model evaluation and integration, application architecture development, code optimization and documentation. We used mostly php, but we utilized a java backend and a node.js and socket.io for game server-client communication. - System administration: With demanding apps running on small clusters, my job demanded hands-on knowledge of linux servers. - Team: My job included headhunting, coaching, and code quality testing.
Education
2014-2018
B.Sc. in Informatics
University of Plovdiv "Paisii Hilendarski"
Languages
English
Bulgarian
Technological Expertise
Java
JavaScript
PHP
Phalcon Framework
Laravel Framework
Symfony Framework
Node.js
Express.js
Vue.js
React.js
React native
Cassandra
MySQL
Redis
Docker