Andreas Maier
Leading Software Development Teams to Success
Andreas Maier, CEO
No If. No But. We Deliver...
Andreas is a result-oriented CEO who brings nearly 30 years of experience gained in the high-tech industry. His experience ranges up to leading positions in Fortune 100 companies such as rentalcars.com (PCLN) or Intrasoft International, a leading EU based R&D software vendor. He holds a Ph.D. in Neural Networks from the University of Cologne, Germany.
In the past Andreas has successfully founded and co-founded several startups among others XXL Cloud Inc., eShopLeasing Ltd, and WDS Consulting SA. His expertise is strongly focused on modern headless Commerce and the optimization of processes in IT ecosystems.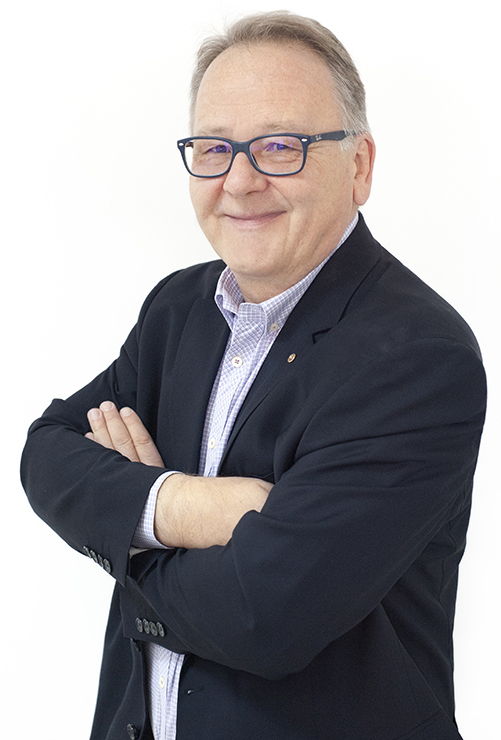 Professional Experience
SIX Management Solutions
CEO
April 2021 - Today
SIX ERP is a CodeCoda Spin-off introducing a new concept in the Enterprise Resource Planning market.
CodeCoda Ltd
CEO
February 2016 - Today
Running day to day Business, mentoring teams, business acquisition and making sure clients are fully satisfied with CodeCoda's services.
Kinguin Ltd
Leading IT Outsouring
March 2016 - September 2018
Technologically advancing Kinguin to be become the leading after-market place for games in the world. We created Financial Software and Wallets for ICO use.
XXL Cloud Inc.
Founder and CEO
January 2014 - January 2017
Day to day business, driving the team by mentoring new members and holding the team spirit high. Managing the technical process by providing my valuable expertise throughout the implementation and design process. Exit through tech acquisition and buy-out.
You Limited
Interim CEO
April 2013 - January 2014
Building Outsourcing Location in South East Europe to satisy development needs for the UK based business. Day to Day operation.
Rentalcars (PCLN)
Head of Mobile Web
October 2012 - April 2013
Defining the Mobile Roadmap of the Group. Temporary position, with a clear defined purpose of Roadmap definition.
CTO
eshopleasing Ltd
January 2010 - March 2012
Hands On CTO, Management of complete life cycle of the eCommerce Web Platform (SaaS) from Design to Architecture and Deployment. Jump Started the company from Startup to Market, Budgeting and Timeline enforcement.
CTO
Web Design Studio SA
January 2007 - June 2011
Managing IT Teams, HR, Budgeting, P&L, Client Relations
R&D Senior Researcher
Intrasoft International
January 2006 - December 2006
Managed Accounts of EU funded project "Connect", an Augmented Reality Project focused on the the Classroom of tomorrow. (Budget Eur 4.5M), eProcurement Research Projects a.o., managed Project Partners (Educational Institutions, Science Centers, Subcontractors and Technological Partners throughout Europe), budgeting, research Publications writing, presentation of projects on Scientific Congresses (Main Speaker) at @Bristol-UK, Heureka-Finland a.o.
Education
1992-1993
Dr. rer.nat, Neural Networks
University of Cologne, ZAIK, Germany
1988-1990
M.Sc. Computer and Information Science
University of Cologne, ZAIK, Germany
Languages
German
English
Greek
Italian
Technological Expertise
Java
JavaScript
C
C++
Cobol
Comal
Python
PHP
Apache Cassandra
Apache Spark
SOLR
MS SQL
MySQL
Oracle
The COVID-19 pandemic ground the world to a halt. Millions of lives were lost to the virus, and a significant percentage of the workforce were laid off as businesses closed…
We all know the struggles in defining strategies for companies. But what if I told you that three numbers define your business strategy, your future-readiness, and your…