App Engagement & Retention
A frightening tendency threatens to undermine the real efficacy of mobile apps. After about 90 days, only about 4% of downloaded applications survive initial tests and remain in use. Most users download apps only to abandon them for months, or indefinitely. With predictions about app production to increase in the coming years, even custom mobile apps will have a harder time to impact the market.
Customer Acquisition and Churn
With customer acquisition cost on a steady rise, getting new clients for mobile apps is now possible only through an incredible effort to understand customer behavior, and less about the technology it makes all possible.

The conquest to attract and retain an interest in your app touches on one of the essential metrics about shoppers - 'customer churn.' Experts use this term to explain the correlation between various factors related to app use, and what the decay pattern that forms over time means in terms of retention countermeasures. Churn represents a more realistic number of your customers, considering the underlying complex dynamics of their interaction with a digital product.

Every time a new item hits the market, a buzz is created, only because it carries the label "new" and even without an expensive advertising effort. However, when glitter settles to the ground, the real value emerges. On the day the app launches, the total activity of users is much higher than two weeks later. What about four weeks? The speed and rate of this decline reveal insights about the potential improvements related to churn decays.

Some companies calculate their churn rate by aligning it with their financial calendar. For example, if you start your fiscal quarter with 500 customers and lose 50 by the end of it, your churn rate becomes the missing 10%. Successful customer retention strategies spend effort on both new and lost users. Users who stopped using the app and never returned don't directly contribute to profit. However, their opinion can be so much more valuable than the revenue deficit caused by them not having a subscription, especially if the problem is other users share something.

Getting new clients is a lot more complicated than maintaining your existing ones. Your regular clients don't need too much convincing about the quality and advantages of your products since they are familiar with them. However, a tremendous effort in planning and execution is needed for new clients to reach that level of loyalty. This fact is part of the reason why an increased focus on loyal customer retention can lead to an insurmountable increase in profit. This has an explanation – regular customers come back repeatedly and profoundly impact revenue. Recognizing the different mindsets between 'new' and 'current' clients improves the communication with both, and with it - their potential contribution to your success.

Some of the best marketing and sales strategies based around churn rate are closely related to the level of involvement from the provider's side. Sometimes, focusing more on keeping the best clients happy can prove to be a better use of resources compared to efforts spend attracting new shoppers.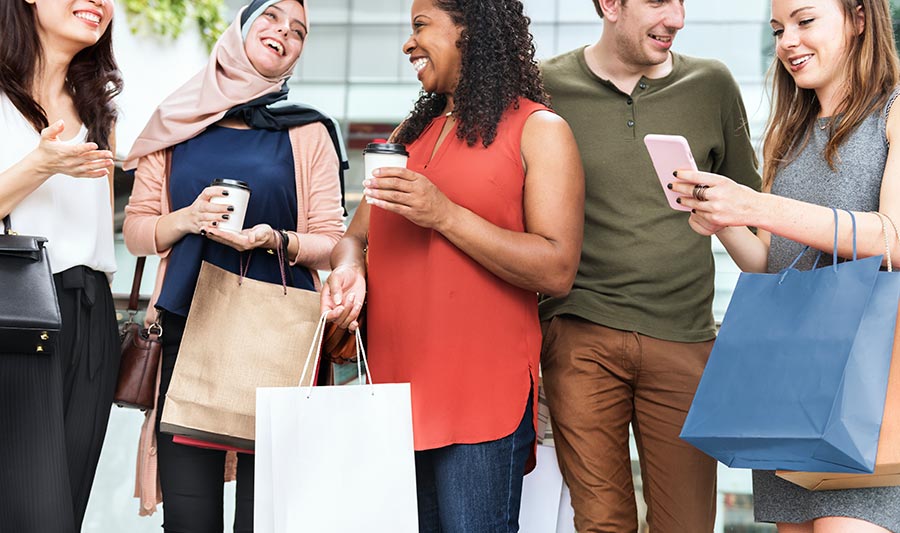 How do mobile apps reach the golden 3-4% zone?
One of the main reasons behind people re-visiting an app is regular updates. Therefore, news apps and mobile games have a notorious consistency in occupying their clients' attention. Especially true when compared to business apps, for example, which have a much lower update rate, and hence customer retention is much harder to maintain.

Additionally, the application's category alone is pretty revealing about the potential success of the app on the market. If people use a mobile app often, even just a little at a given time, this is an undeniable symptom for possible success.

Business apps are generally not meant to occupy users' attention daily. On the other hand, news-based apps, with their frequent updates and oncoming newsworthy feed, have an excellent chance to become part of people's lives.
How does one create a business or eCommerce app that has the interaction intensity of instant messengers?
Without frequent updates — entertainment, business, and lifestyle apps are more likely to fail to make a sensible impact. If getting the attention of your customers cannot be done through naturally using the app's functionalities, customer engagement becomes a much harder battle.

However, the potential charge, even the best apps, are not insured against retention drawbacks.
Users try out a lot of apps but decide which ones they want to 'stop using' within the first 3-7 days.
Since mobile users need to spend about a week using an application before deciding if they are going to make it part of their daily activities. Based on various factors, the initial app test period extends to up to one week. This turns out to be not because users meticulously test and explore for 7seven days straight. Instead, most of them use the time to so a parallel test on other similar apps before finally casting a decision and sticking with one of them. This initial first impression period — that every new app goes through — heavily influences retention dynamics. Some analysis indicates that after several days of app use, most user's activity drops down considerably. This tendency seems natural – new clients have the luxury to measure and perform simultaneous tests on all available options.

From the perspective of a custom app developer, this initial 5-7-day period is where users evaluate their work by directly comparing it to their top rivals. In such a race, the only chance for success comes from rammed to pull strings with maximum effort. This competitive environment is good news for the consumers, of course, because they are the passive deciders of the outcome of fierce competition.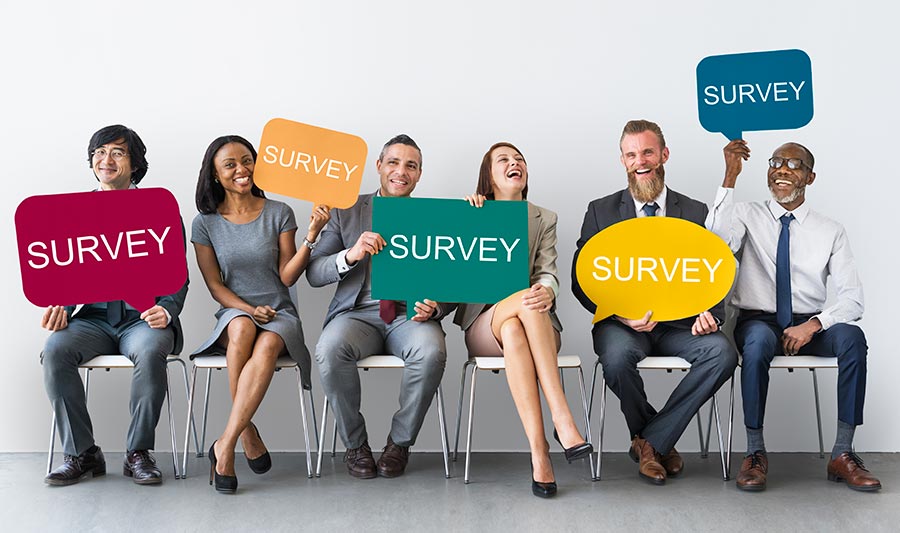 The Benefits of Cohort Report for Analysis
The mobile app customer retention rate can be measured by breaking down the engagement process into parts. It starts with the initial download and examines factors like frequency of use, number of users who stop using it after a while, and how the rate of this decline changes over time. Such a fragmented analytical approach is very suggestive of the product's real market value.

Cohort Report—also featured under Google Analytics—has a central role in examining app retention and engagement rates. The report can be used to extract vital sales-oriented information, derived from the collective behavior of groups of users. From the perspective of an average app store item, these factors include the user's return rate, time spent on it, and how all selected factors change over fixed frames of time. For example, the time that passes between first app use and the second time the user returns is very suggestive of customer's behavior that suggests a specific approach in interaction. Grouping similar patterns that emerge from the report help to improve all customer engagement scenarios.

If you have just released an app on the store, you may notice that users with similar engagement levels also share other similarities, like location or age. Experienced marketing specialists use this to create the tailor-made solutions that loyal clients adore.

User activity is a significant factor when predicting the future success of mobile applications. However, action should be additionally encouraged by providers' pro-activity. When you sense that users are willingly withholding information that could be useful to you in better presenting your product to them, something is amiss. Communication problems like a faulty feedback channel can cause a preventable dissonance in your relationship with clients. Personalized notes sent out during critical phases in customer engagement can help you learn about how your people perceive and interact with your product – something that otherwise could remain a piece of hidden information.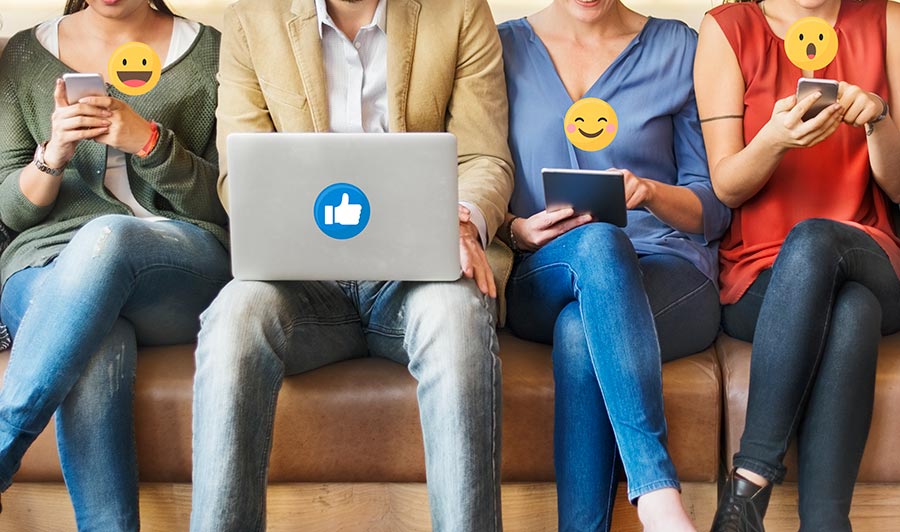 Early Feedback and Conversion
People are likely to provide feedback, especially after noticing that the vendor actively puts effort into making it better. Customer feedback is a two-way communication process that starts right after the person downloads the app. With an open channel for feedback right off the bat, your app is bound to achieve high status driven by your clients. Otherwise, the app becomes a part of the faceless choices soon abandoned by users. Early feedback is instrumental in catching immediate problems users can experience, and that can turn them away permanently. When that happens, you don't get to hear they would have otherwise shared. Knowing when to engage with your users is a challenging game. You don't want to bother them needlessly, but, at the same time, being a passive vendor may result in a significant number of missed opportunities.

The window of opportunity that allows vendors to gain insights that are incredibly influential to customer retention varies across users' profiles and the app's category. If most of your users register within a day after they initially downloaded your product, it means that your opportunity to sensibly influence your customer retention rate is 24 hours. This period highlights users' activity during first use. Users are naturally more actively using the app right after they have just downloaded it. This is the time frame where vendors should be busy too, and apprehend the unbiased impression of their potential followers. What if a lot of users left not because they didn't like the app, but because they expected to see something else, fooled by a wrong description or poorly defined functionality? Sometimes, insights shared by people who stopped using the app are detrimental to keeping a whole business alive.br>
When the app's engagement rates are concerned, your goal is to make customers stick with your services. However, customer retention does not end with clients downloading and using the app. New customers are always welcome, but knowing the motivation of your existing ones proves to bring more advantages.
Why did your clients choose to use your app instead of your competitors'? Did they try other apps before they stuck with yours? What made the scales tip in your favor?
The answers to these questions usually come as a result of the successful execution of customer retention strategies. Intimate details about shopping behavior open new possibilities for correct approaches to improvements.

Alternatively, people who didn't convert at a specific stage or, entirely quit the application are almost equally important as a source for analytical data. The varying number of people who stopped using the app highlights the boundaries of the app's overall potential.
Customer Onboarding
People get out of their comfort zone when they test a new app. A new app that just launched most likely has an already equivalent rival. Their chance for success depends on providing services that have better functionalities, more comfortable to use, or addressing some demand that was previously overlooked. To a new app, every customer is a new customer waiting to be impressed. Most applications are not industry's novelties but merely an improved version of the already established ones. Consequently, the goal of app developers is not only to create a working application but one with clear advantages over their direct competitors. In a free-enterprise environment such as ours, customer onboarding often resolves to hunt for someone else's existing clients.

At the stage where users download your app for the first time, the relationship between you and your clients is young and fragile and therefore needs to be nurtured to grow adequately. When it comes to mobile applications, before any attempt to gaining clients' complete trust, you need to convince them to start habitually using your app.

When users first open your mobile app, you won't be there to greet them personally. That's why various online businesses have assigned AI with the critical role of the first contact with customers. Onboarding defines the relationship your client has with your app, and this relationship starts with artificial intelligence. As a vendor, considering the importance of the first contact, and spend some time synthesizing the right greeting message. Automation works perfectly in tasks that humans are less equipped to carry out, but a rational human thought must stay behind the core idea.

In cases where valuable customer feedback is possible—but not necessarily humanly possible to get—automation comes to save the day. For example, AI can apprehend all the crucial actions that your clients take, and there isn't a human to act upon that. Due to the unpredictable nature of all possible activities that the user can make, AI is there to track and trigger events based on users' actions. People who used your app for a while but abandoned it unexpectedly are best targeted by automated follow-up messages. Maybe use an interactive survey to bring attention to an unknown problem. Use automation to track revealing user behavior by carefully planning and setting action AI-driven triggers. This tactic will allow you to address people's feedback and response taken from all interaction phases.

We mentioned how useful Cohort reports could be in customer retention and app engagement, especially when examining recurring behavior that can be grouped for a more precise analysis. For example, when using a commerce app, clients can go through the following steps:
utilize the search functionality
search inside product line or catalogue
put the product in shopping cart
finalize the checkout
In each consecutive phase, the number of people is on a progressive decline. The relative drop rate of such reductions provides a quantitative source for insights about possible obstacles that prevent more people from moving to the next step/phase. Understanding why people either drop off or stick is usually related to how the users perceive common scenarios. Problems that emerge as a result of Cohort Reports open possibilities for improved shopping experience for not just one customer, but many.

A clear indication for an app development problem that needs immediate attention is whenever more than half the users fail to complete a step. These steps are the cornerstone for customer onboarding strategies, where a vendor uses everything within the power of the application to teach your clients about all its benefits. Such questions are commonly revealed with the help of segmented reports like Cohort and serve as essential pointers to necessary improvements.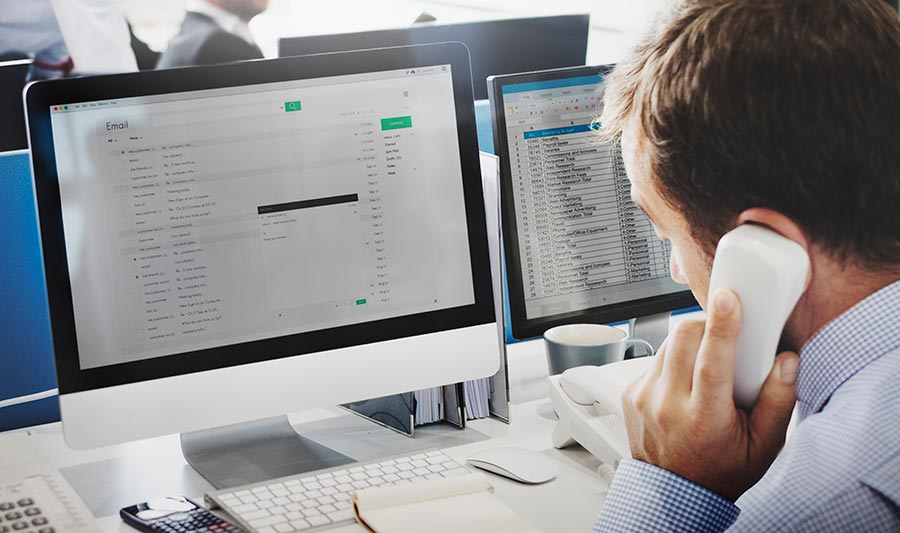 The Power of Follow-up Actions
When browsing merchandise online, some shoppers prefer to use the search bar instead of product listings or category pages. What if they did use the search bar but didn't click on any of the result links? And what if most who clicked on the result links didn't end up buying the item. And for the few who purchased the item but never returned? Each of these users can be attributed to a separate category, later examined further. For example, if a client regularly buys an item that is currently out of stock - they should get a personal notification about the temporary unavailability. It's not a good option to let clients find their favorite product missing, but not before passing all the steps leading to that realization—small mistakes like this one direct to significant problems that everyone should and can avoid.

We already mentioned that you don't have to bother your clients whenever you feel like you deserve their feedback. That's why creating meaningful user profiles based on ongoing behavior helps you understand when and how to engage with them. Customer retention rate depends on how well you recognize and understand the motivation behind the decisions of your buyers. You can do this by Identifying scenarios that match the lifestyle of your customers, and the app as a natural part of it.
The power of Notifications
Notifications are a necessary call-to-action that can bring inactive customers or ex-buyers back to your wares. The various ways you can ping your customers differ in frequency and purpose but can roughly fall into two groups based on actions by both vendors and clients - scheduled and triggered. The first type includes steps that come from within your application: promotions, discounts, version updates. The second type depends specifically on customers' activities.

For example, if a user browses through similar products, maybe send them information about future discounts on that same product line. Sales-focused chain reactions are triggered directly by the buyer. User-based chained actions are great conversion tools because the client being active makes the vendor pro-active themselves. However, if the timing is off, they may produce an adverse effect. When it comes to notifications that have a positive impact, a mix of automated triggers and manual interactions is part of any sound approach to retain.

Notification channels are immensely detrimental to increased app engagement. Some messages are best suited to stay within the app; others are more fit as part of emails, SMS, Push, or whatever the customer accepted as their preferred method of communication. For example, for each instance of an abandoned shopping cart, reach for the user within the next hour or so, using the channel that would produce the optimal effect. Try different channels if they don't respond at first. Sending them a reminder a week later via an automated mass-email campaign has a lesser chance to bring any new insights on the table.

Apps that use social media as a core functionality have better chances for retention due to the intense interaction nature of social applications. In comparison, the engagement rate of any eCommerce app is a lot lower. This example shows how the app's business category alone determines the nature of customer engagement.
Is it possible to engage with your customers without seeming too destitute?
The intensity of communication between a vendor and a customer depends mainly on the type of products, app category, client's preferences, and their shopping habits. An app that deals with selling groceries will benefit more from an increased engagement rate than one that sells car parts.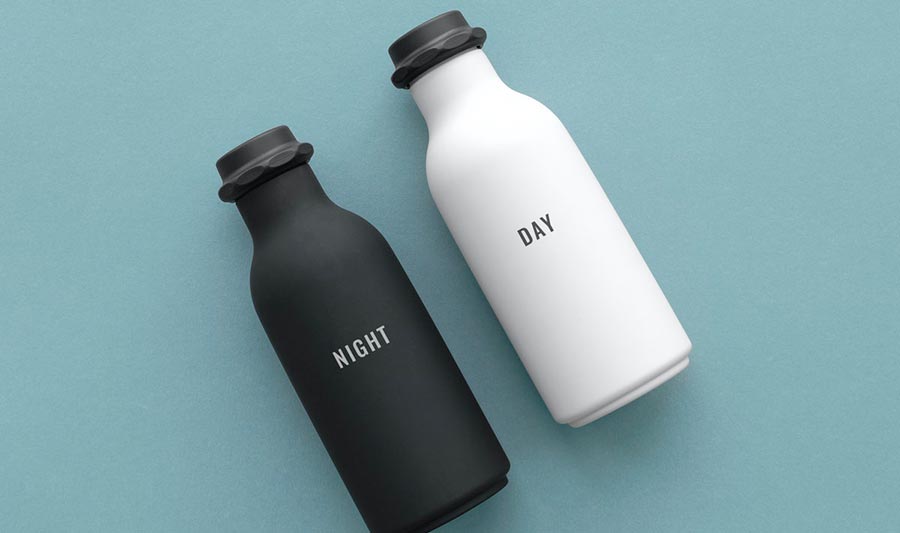 Products that advertise themselves
Word-of-mouth remains one of the most reliable promotional tools for products and, naturally, one of the hardest to achieve. A friend's recommendation is a superior method for convincing, even to big commercial with a wide-range impact. Peer-based testimonials are created post-sales. This period is when the client had thoroughly evaluated the product and felt the urge to spread the good news within their social network. Word-of-mouth is a type of organic advertisement that works only with strong brands, where products carry the embedded reputation of the whole company. Products that advertise themselves don't need too much marketing effort spent on them, but this comes after long hours spent on meticulous planning and flawless delivery. As soon as any merchandise reaches the "word-of-mouth" level of notoriety – some customers inadvertently become their independent and most devoted advocates.

It's not always easy to spot a product that can potentially advertise itself. One of the suggestive symptoms is when an item begins to receive more attention than the rest of its 'siblings' from the product line. Widespread product benefits from effective advertising, because it uses the initial hype to increase exposure further. Maximize the sales potential of popular products by focusing on promoting them even more. When something sells well, possibilities for even better performance come about. For a typical commerce site, top quality products often have a "tell your friend" link, which is an excellent word-of-mouth trigger.
App Engagement & Retention: In a nutshell
For mobile apps, the depth and frequency of engagement during the first few days after the initial download are detrimental to customer retention rates and engagement. Getting new customers means they need to become invested in the app deep enough to make it a part of their lives. It's not bad if they don't use it as much each session if they also use it regularly. A lot of users drop off during the initial phase, and those who stay are not the only ones that need further attention. For improved engagement and retention, both present and ex- app users hold information relevant to possible improvements. As a vendor, you need to explore these options meticulously.

Social apps have the advantage of receiving immediate engagement boost by making users busy from the very start. Profile creation, immediately followed by content feed, is bound to attract people with interaction intensity. Apps that support hourly or daily updates are very immersive for users. By merely following well-orchestrated scenarios created suing the app's core functionalities, social apps have the advantage that most other apps don't. It's important to define customer engagement rates considering all factors that pose a notable influence - app functionalities, category, and main competitors.

For eCommerce apps - the post-download phase can be reciprocated through an interactive and exciting initial walk-through, where clients are encouraged to submit inspirational insights while naturally using the app. This form of passive but organic feedback becomes part of their profile for future references. Vendors need to create an interactive tutorial-like scenario that practically teaches users how to maximize the advantages of using the application, most efficiently and intuitively. Building accurate customer profiles is the gateway to improved customer experience and is one of the main factors for customer onboarding. A specific profile can help reduce the drop-off rate by giving you quick insights about users' intentions, values, motivations, and expectations.

We already established the gloomy fate of most online tools that reach app stores – most of them are downloaded but eventually abandoned. This fact is one of the main reasons we think that early engagement is paramount to improved retention rates, and a core prerequisite for success. In some cases, ignoring the value of the initial customer engagement can lead to complete failure.

In the app world, regardless of business or frequency of updates, there is no such thing as useless feedback. We learned that unhappy customers would take their business elsewhere without feeling the obligation to explain the reasons behind their decision. Can you blame them? Maybe they were pushed back because of an interface fault that's not immediately obvious from a developers' perspective. Whatever the reason – it is better to discover it before the client leaves without ever sharing this invaluable information. With bugs exclusively reserved for the eyes of developers, create an environment where customer feedback is not only necessary but highly encouraged.

If a user uninstalls the app during the first few days of try-outs - it's best to immediately reach out to them and seek the reason behind them pulling away. People who left unexpectedly may have all the answers you need to improve your app engagement and retention. Clients move away all the time but looking from their perspective can utilize the effect of even negative experiences. Unhappy customers are prone to share why their reasons, once they see the vendors are genuinely interested in improving their business from all sides, with a problem-solving approach driven by customers' opinions.
Conclusion
When it comes to app engagement and retention, universal strategies have the effect of a drop in the ocean. Since we established that the average app's survival rate is low, every opportunity to perform a fine-tune on the customer's journey must be apprehended. Successful mobile apps are those who are always eager to learn what their users have to say about them. Although customer feedback is priceless, don't engage too much. You don't want to convert your clients into your personal qualitative analysts unwillingly. Negative experiences should be predicted and possibly eradicated during early development stages. Customers didn't download your app to help you fix overlooked bugs or smoothen an unfinished process flow. They came to receive the type of experience worth sharing with their friends – and will leave for anything less than that. Treat them with respect by presenting them with a smooth journey and predicting scenarios with unfavorable outcomes.

Engage with customers, but only in line with their preferred methods of communication. Use segmented results to examine the activity patterns of your clients, better observed when grouped by similarity. Analysis such as the Cohort Report helps optimize engagement by choosing the best counter-action based on facts derived from classed information.

A set-it-and-forget-it approach does not solve the problems related to improved app retention and engagement. Developers of successful custom mobile apps continuously re-examine their app potential and act quickly in response to ongoing feedback, demand, and competition.