Clutch Recognizes CodeCoda Ltd. as a Top Development Agency in Bulgaria!
We are pleased to formally announce that we have been recognized by Clutch, a globally-trusted research platform that rates B2B service providers!
This has been an incredible journey for us. Since we have established our company in 2016, our veteran team of IT experts and engineers has worked to be at the forefront of one of the fastest growing industries in the world.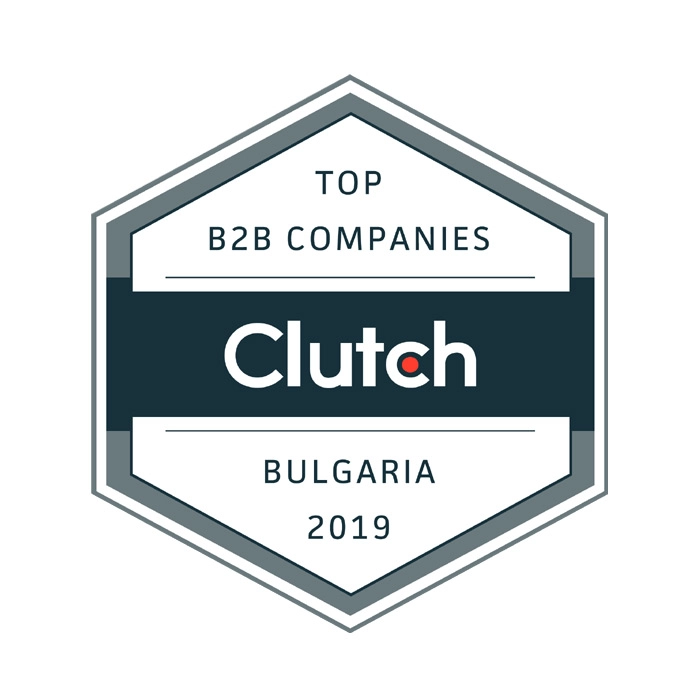 It looks like all of our hard work in advanced AI and custom software development paid off! Our processes are perfectly designed and implement our partners' requirements while keeping our communications friendly and personal. It's the human factor and the customer focus that makes the difference.

Clutch definitely agrees on that point. Besides technical aptitude and ability to deliver, Clutch independently collects client reviews to evaluate and rank companies based on their client feedback. That's why it's such a big deal to win this award!
The whole team is excited. Being selected as a Clutch Leader in the annual Eastern Europe report is simply great!
Our most recent review came from YOU INTL Ltd., a backend systems developer for the hospitality industry. We collaborate with their team to ramp up their API's load balancing and upload capabilities.
With a perfect 5-star rating, we've qualified to be featured on Clutch's sister sites, too. We've earned industry recognition in the software development space on The Manifest, a research-driven resource for businesses. And we're working to join the list of top custom software developers, according to Visual Objects.
Having this win under our belts has us fired up for the new year! If you're in the market for a powerful, nimble development house to build your product, take a look at our services or reach out to our team to see if we're the right fit!