Managing growing Business
Some businesses prosper during times of crisis, while others are left dealing with high-impact decisions. During the virus outbreak, industries like tourism and transportation took a hard hit, and are now slowly recovering.
Although the direct effects from the Covid-19 seem to be receding from the global scene, some experts say that the consequences of the disturbed economy may linger for years, possibly even decades.

While businesses like offline entertainment and restaurant chains are all struggling to get back to ground level, telecommunication services, groceries, and retail have the potential to prosper. Industries like online entertainment or any kind of eCommerce can withstand the adverse effects of a crisis. They simply have the resources needed to use the momentum while it lasts.

Predictions about which business or company will get ahead or fall behind during a post-turmoil reality cannot be too accurate. There are many unique variables involved, and how they affect present circumstances will come as a result of a calculated guess. Since about one-third of the all working population is affected by the negative consequences of the virus spread, even prospering businesses are not insured against total failure. Success stories come from those who put in the effort and dedication to overcome, even in an adverse environment.
Essentials always sell
In epidemic conditions, doctors and nurses are immediately recognized as a crucial society group, commissioned to monitor health and disease spread. However, many people with 'regular jobs' suddenly become the unseen heroes of the emerging situation: drivers and warehouse workers are a significant fraction of the total workforce. They are the unconditional defenders of our well-being during a crisis. Sometimes, they risk their lives so that we can find a cure for ours.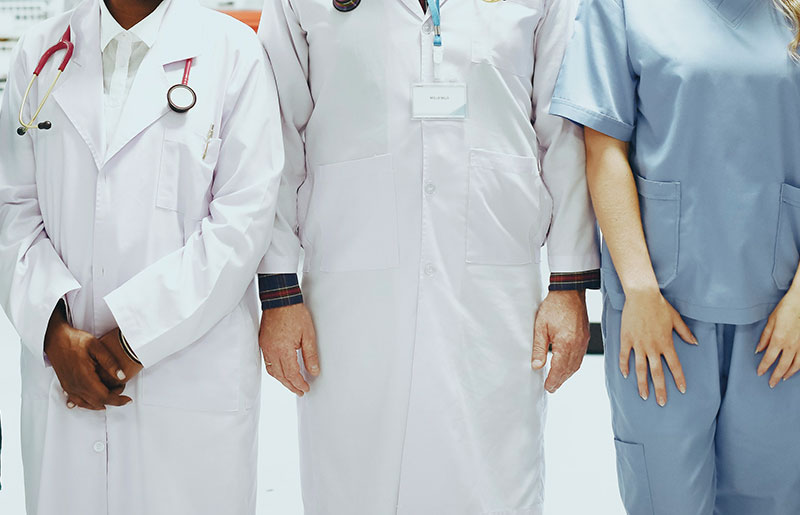 When the contagious virus is at large, the everyday routine of drivers transforms into a life-threatening mission. Meanwhile, the rest of us count on them to do their job so we can focus on a more pressing matter. It is not hard to imagine the impact of the pandemic if we added starvation to our problems.

When the first noticeable impacts from the virus scared the world population, crowds rushed to the grocery shops. Peoples' behavior is notoriously hard to predict. When disaster strikes and unrest rises, so does the irrational thought of the scared consumer. However, even during these initial outbursts of frustration, the supply chain remains intact because it runs on a plan designed to tackle demand anomalies.

Smart retailers quickly adapted to pressing changes. They noticed that although people now spend less on non-essentials, they still need a meal, and go to supermarkets and grocery shops. Customers are unsure about what the future brings and surrender to basic instincts of survival. Panic-induced spikes in demand, like the toilet paper examples, are confusing to suppliers but have a brief history, and expert marketers even use them to induce growth.
eCommerce during COVID-19
Right before the virus outbreak, online sales clocked growing popularity. Some eCommerce-based projects are on the rise despite the crisis, sometimes precisely because of it. In China, for example, trade volume through eCommerce comes at about one-fifth of all sales before the virus. What is more interesting, the tendency is to grow continuously, even now. On a global level, people are turning towards online markets, some pushed by safety rules like social distancing.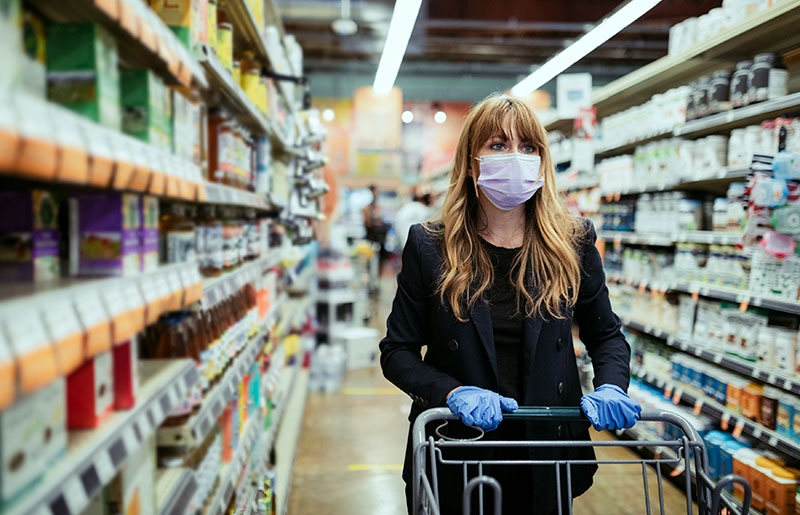 With the virus spread still looming around the corner, there come attractive opportunities to convert new customers to eCommerce permanently. We believe that part of the people who try online shopping for the first time during —or because of— the pandemic, will like it. Even when the effects of the crisis fade away, not everyone is bound to return to traditional shopping. Customers recognize the benefits of online shopping, and for some, the reason they did was the crisis itself. In other words, indications are showing that people are more curious about eCommerce, and the Covid-19 may hold at least some responsibility for that trend.

We already witnessed the zealous determination of consumers to stock on groceries and food. Despite people's vulture-like abilities to pick shelves quickly, supply chains are ready to satisfy crazed shoppers and eventually diminish the post-effects of this illogical tendency. Panic-buying has left big shopping malls empty of produce, but smart marketers recognize this as a temporary event and are equipped to counteract immediately.

We think it's crucial to differentiate customer behavior. Some trends are temporary and will diminish when the market shakiness subsides. Others may seem illogical at first but are destined to stick around. Smart business owners must recognize their unique position on the market and use it to maximize their market potential. Humans are creatures of habit, but habits break easily when a crisis occurs.
Covid-19 and Pharma
When the business as usual attitude of companies gets disrupted by disasters, the delicate interconnection between supporting industries becomes crystal clear. With medicine holding a high value during a virus outbreak, pharmacy is struggling to keep up with high demand. But pharma needs a lot of help to complete the transaction – the delivery. With the transportation sector profoundly affected, companies are faced with an incredible problem to solve – do more with less. In some countries, the delivery delays for medicine orders more than three weeks from the order date. The neediest of the clients – like senior citizens, for example— face a dilemma: spend a long time in isolation or risk getting infected by visiting a crowded supermarket or drug store. Seniors are also less likely to use a smartphone or use a computer to request their medicine online.

Drug stores that run smoothly today rely on convenient services like home delivery, or scheduled pick-ups. Pharma stores that use platforms able to include vital upgrades like these are the ones in a position to increase sales. If the virus crisis has taught us anything about how pharma works, it is that medicine distribution is vital and, at the same time, profoundly affected by the disaster. Fortunately, with a flexible eCommerce platform as a base, delivery becomes more manageable.

Building an eCommerce solution today for a problem that won't be there tomorrow may be an overstretch. We know that the effects of the crisis will eventually subside, and our lives will normalize. However, will we be better prepared for when disaster strikes next? If a digital solution today is necessary but not available, we suggest starting working on it now. Getting pre-emptively ready for the next challenge sooner is not an. Disasters are unavoidable, and business plans must factor in them consistently. We think that if your business is lacking a working digital solution, best to start immediately and be ready when bullets start flying.
Offline shopping vs. Online shopping
Some web stores have begun to experience something exciting. Most of their new customers are, in fact, brick-and-mortar visitors who switched to online shopping, driven by the apparent consequences of the pandemic. For online stores that emerged as an alternative to physical stores – we recommend using functionalities aimed at improved customer engagement, like online chat or instant messaging.

Store owners must be ready to provide immediate help to new clients. Newcomers always have their doubts, which is understandable since this is what happens when a person forms new habits.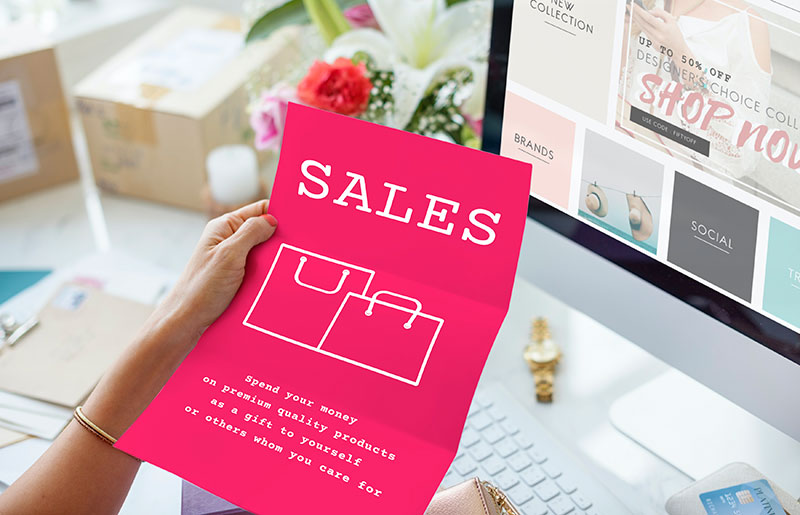 Part of the reason why people choose walk-in shops — apart from the opportunity to touch the products physically, is also that they can directly engage with store employees if they have questions or concerns. We highly recommend that this two-way communication is translated onto the eCommerce environment. Instant feedback is one of the clear paths towards flawless customer experience, and online shops who expect to convert customers coming from traditional shopping must consider making it extra conformable for them.

Converting offline customers to online shopping presents a massive opportunity for business growth, despite the apparent obstacles caused by the pandemic. Make it easy for your customers by providing them with the means they need to voice any concerns they might have. Although this seems like a daunting task, the extra resources spent on a useful voice chat or video call system might justify efforts and improve retention. You need to recognize that the transition to online shopping can be stressful, especially since most offline shoppers spent years doing it the old-fashioned way.

Advertising all the recognized benefits of eCommerce to new customers is not always a smooth ride. They come from a different reality; providers must put themselves in their shoes and predict what must be best for them. Try convincing a person — who spent decades buying groceries from their local store — to switch to online shopping. As a marketer, you need to intrinsically understand your customers by becoming an unconditional ambassador for eCommerce.
A customer gained during a crisis is so much more valuable.
Once new customers choose to try online buying, try to reduce the problems they might experience when first tapping into the world your platform creates. To maximize customer acquisition, especially in COVID-affected reality, it is a generally good idea to remove the option for mandatory registration. Usually, registration is an excellent precursor to valuable data used to build customer profiles. However, sacrificing this initial step will filter more potential shoppers. Especially those who are eager to try your site, but are put off by having to submit private information.

Use add-ons and digital tools in ways that ultimately reduce the number of decisions your shoppers make. An abundance of product options is right from the perspective of variety. However, a variety of choices may mean that your client has more things to decide. To intimately understand the motives behind your clients' behavior, providers must get to know them better, and based on learned insights, accurately predict how to reduce unnecessary choices or actions. Use customer profiling to set smart automation and make it easier for them and yourself. The power of AI is excellent for managing processes that repeat in time, like recurring orders or conditional offers. When converting offline clients, make it simple and easy for them, just like they are used to before they had to switch. New eCommerce clients value their time. To complement that tendency, try to pave for them the fastest and safest route from product pages to checkout.
In Conclusion
Once new customers become regulars, retention becomes a tall order. Loyal customers are already familiar with the quality of your products. They expect it consistently and are a tough crowd to impress. To keep it interesting, online marketers occasionally overdeliver. When you go beyond the norm to improve your services, don't forget to include new customers in the deal. In times of crisis, people will notice gestures such as these and are more likely to form a strong customer/provider bond.

The role of emerging technologies like VR or AR in a growing business is undeniable. They can take eCommerce by storm, with realistic visual product presentations that rival even real-life showrooms. You can also use visually appealing free PowerPoint templates to create engaging and impactful presentations for your products. Each new flare of emerging tech brings the possibility of security vulnerabilities. Fortunately, technologies like PWA come with already boosted security capabilities. But with the upgraded role of AI in eCommerce, even greater focus will have to go towards safety.

The challenge to preserve data privacy while riding on cutting edge technology is not a small one. While techniques like content marketing bring quick positive effects to sales and highlight the product line, we believe that mobile apps and social commerce have tremendous long-term potential, capable of determining the fate of eCommerce.

During a disaster, managing a growing business has levels of unpredictability, better explained through social science than knowledge in the trade business. Therefore, learning about customers helps vendors bring the shopping experience they expect. What customers appreciate despite the severity of circumstances, are offers customized explicitly for them. We believe that successful present-day eCommerce solutions should address fluctuations in demand by using flexible tech, deployed according to the latest proven methodology.